Here are the details of other events I organise.
I organise spiritual Events during the year that wil help with your physical, emotional and spiritual health.
Sound baths are held every couple of months and are enjoyed by every person that has attended. You will lay down on yoga mats with blankets and pillows (whatever you need to be warm and comfortable on the floor) and experience the vibrational healing that sound can produce by the instruments used. You will get to enjoy cake at the end as well!
Meditations are held to help you gain that inner calm and peace that we all need in this world we live in. Maybe you find it difficult to switch off from every day life and struggle to feel that inner aspect of yourself. Then come along to one these events and see how you feel. You don't need to have meditated before but if you do meditate regularly then maybe you fancy a change with like minded people.
I have other people come and host workshops for me throughout the year so keep an eye out on what Spiritual Events are available.
Requirements for Spiritual Events
Just a healthy interest in all that you wish to do and learn.
Spiritual Retreat Day - a truly empowering and soul enriching day, Hayley held such a warm and welcoming space. I gained so much, met some beautiful people and enjoyed the openness, honesty and support given in abundance throughout the day all set in a quiet and beautiful location.
Melissa
Thank you so much for your time, knowledge and skills last night. I am so grateful to you for sharing them with me and our little group. I was feeling worried about something that had happened in the day but receiving positive vibrations I felt much better and accepted that I can't change the situation and waste energy but create a positive out of it. Take care. Xxx
Rosemary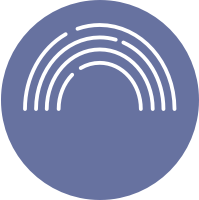 Each event has a different price – please ask
Got any questions about this course? Give me a call to find out more.